Just Want to be Social?
We get it, not everybody is an outdoor adventurer.  That's why there's plenty of indoor and social events too! Every month there's a happy hour or winery trip, a downtown lunch and several more informal gatherings. Not to mention the parties we throw throughout the year including the Ski Awards Banquet, a "Getting to Know You", a Halloween bash and, of course, Christmas merrymaking.
From theater and dinner outings to Indians and Browns tailgate parties – tickets included of course – the FaGowees have the fun covered from all angles.  Our regular meetings aren't too shabby either, there's information on upcoming trips, raffle prizes, snacks and drinks!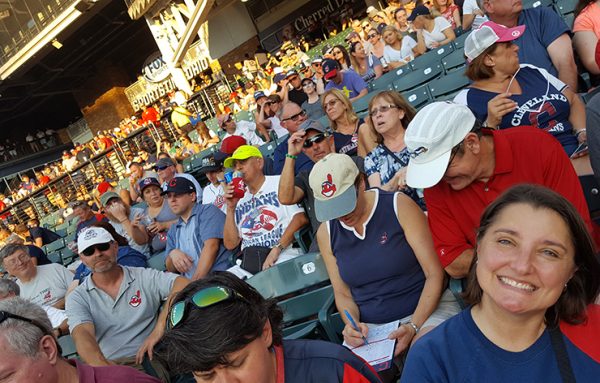 Past Social Events
Way back in the mid 90s we made a video to promote our club. It
A large gathering of skiers, with not a flake of snow in sight -
Year-Round Activities
We have numerous activities through out the year divided into three major categories: Winter, Summer, and Social. Click on an area of interest to find out more. We are always open to new ideas! Join us!