Just Want to Ski or Snowboard?
It's important to know that all the racing events are also very much intended for recreational skiing, boarding or whatever!
In fact, Some of our best winter trips are not racing events. At least once a season we go out west for a week trip to various resorts. Over the years we've gone to Aspen, Jackson Hole, Vail, Tahoe, Big Sky, and Whistler, just to name a few. March 2019 saw over 100 of our skiers at Jackson Hole.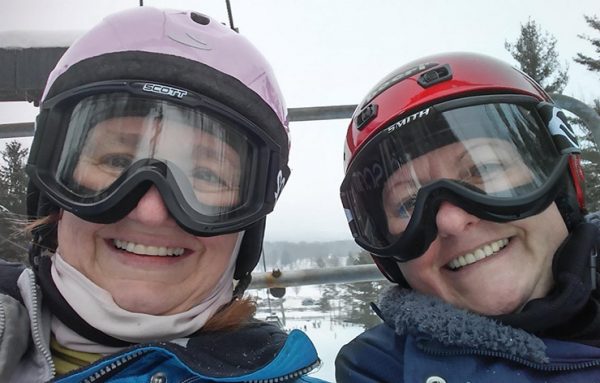 Past Winter Events
Way back in the mid 90s we made a video to promote our club. It
Safety lecture on the slopes, How to attract the attention of the Ski Patrol
Year-Round Activities
We have numerous activities through out the year divided into three major categories: Winter, Summer, and Social. Click on an area of interest to find out more. We are always open to new ideas! Join us!